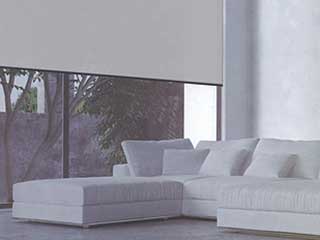 If you're interested in getting the great blackout blinds in the Malibu area, then you're in the right place. We offer a huge variety of different window coverings. Our amazing selection of custom made blackout blinds suit perfectly to a huge number of applications. We give you total control over the color, material, size and control method of your new blackout blinds. You can even choose to motorize your window coverings, making it super-convenient to use them at any time. All of this comes at a market-beating rate, so you won't even need to spend big bucks on our great-quality products.
Free Estimates On Blackout Blinds
Can you imagine what a difference it could make to have high-quality blackout blinds at your home? Well, you don't have to. Schedule a free in-person consultation with an expert from Malibu Blinds & Shades, and our specialists will show you what your home could look like. Our huge selection of materials, designs, and blinds motorization options allow for a great deal of variety and customization. The consultation is free and there's no obligation to purchase.
Malibu Blackout Blinds – Bedrooms, Skylights & More
We provide a total range of window coverings, so no matter what you're looking for we can offer a solution. Our custom-built blinds are made to your specifications. That means making room darkening covers for more than just windows. If you need something like blackout blinds for French doors, for example, we'll create a custom product that fits them perfectly. In the same way, we offer these room darkening coverings to other types of windows and doors. Our selection of skylight blackout blinds lets you easily control how much sunlight gets in, anywhere in your home. You can opt for window coverings that blend into the background or make a statement, with an amazing selection of different colors and materials to pick from. So, whether you need blackout blinds for your bedroom or anywhere else, we can build the perfect product for you. By contacting our Malibu blackout blinds experts today you can find out more about our different available designs.
Great Rates On Remote Control Motorized Blinds
Choose to invest in modern convenience today by installing remote control blackout blinds at your property. Modern motorized window coverings can be hugely impressive. You can control motorized blinds in any way you want, from a wall-mounted panel to remote handsets, or even Wi-Fi and smartphone compatibility. That means you get total control over the natural light in your home. Going to bed and realized that the blinds are still open? Close them all with just a touch of a switch. On vacation and looking to protect your home? Set your electric blackout blinds to change position automatically, and it'll appear as if the property is occupied. We offer these impressive custom made blinds to the entire Malibu area. Schedule a free consultation and see how you could improve your property today. Either with motorized blackout blinds or with various other window treatments.
Amazing Offers On Custom Made Blackout Blinds
The room darkening shading products we offer are perfect for making any room more comfortable and secure. Bring a little extra privacy to your home and you'll wonder how you ever managed without them. Install blackout blinds for office windows at your business, and your employees will benefit from improved comfort and better productivity. Call our service hotline and book a free estimate, in-person, from a Malibu-based blinds specialist today.