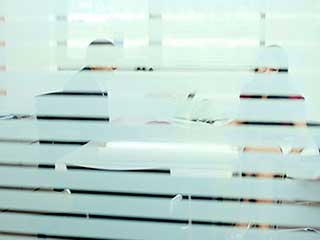 Most offices tend to have plenty of windows that let in natural light. Sunlight is very useful but if this light is not regulated or diffused, what tends to happen is that there will be areas where light is concentrated. These very bright hot spots will be unfavorable for productivity since these areas will be very uncomfortable to work in especially with the harsh light hitting your eyes. This is why offices need to utilize blinds and shades.
How To Choose Blinds and Shades For Offices
The type of window coverings you'll need is decided by a few different factors. The most important thing is utility. What are you trying to achieve? Are you looking for room darkening shades or blinds that provide complete blackout conditions? Need to eliminate glare from the sun? Looking for extra privacy or thermal insulation? Second, come the design choices. Window blinds work well in a commercial setting because they're both functional and very stylish. Their decor needs to complement the room and not create an eyesore that will distract employees and/or customers. The type of window treatments you get can really boost employee morale and productivity or have a negligible effect. Obviously, you'd prefer the former, which is why it's important to consult with an expert before deciding.
Consider The Motorized Options
Electric blinds and automatic shades are incredibly popular nowadays and for very good reasons. Being able to adjust the natural lighting of the room with a remote control or your smartphone adds a lot of convenience, and also provides an elegant feature that will make your office seem more high tech. You can also get self-adjusting blinds and shades that use sensors to measure brightness levels and outside weather conditions and correct their position to create the ideal conditions to counter or enhance them.
Office Window Aesthetics & Function
Every office tends to develop a certain culture – a look, a feel, a certain unique style. Malibu Blinds & Shades is aware of this and would like to help you out. Every piece of decor that you bring in needs to match your style and not feel out of place; that's why for each of our clients, we offer several brands, designs, and styles to choose from. Contact us to schedule a free consultation appointment at your office.