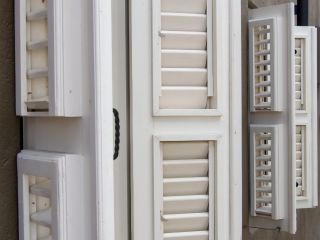 Are you in search of exquisite window treatments that not only enhance your living space but also offer unmatched functionality? Look no further than Malibu Blinds & Shades, your trusted partner for premium plantation shutters and advanced motorization solutions. Based in the heart of Malibu, we take pride in beautifying homes and businesses across the city with our exceptional services.
Why Choose Plantation Shutters?
Plantation shutters are a timeless choice that brings a touch of sophistication to any space. Compared to traditional window treatments, here are the benefits that make plantation shutters the superior option:
Elegant Aesthetics: Plantation shutters are known for their clean lines and classic design, effortlessly blending with any interior style, from modern to traditional.
Light Control: Easily adjust the amount of natural light entering your space by tilting the slats. This feature allows you to create the perfect ambiance for any occasion.
Privacy: Achieve complete privacy with plantation shutters when fully closed, ensuring your home or office remains a sanctuary.
Energy Efficiency: These shutters act as insulators, helping to regulate indoor temperatures, leading to potential energy savings.
Durability: Crafted from high-quality materials, plantation shutters are built to last, making them a cost-effective investment.
Low Maintenance: With simple cleaning, plantation shutters maintain their pristine appearance, saving you time and effort.
Motorization for Ultimate Convenience
At Malibu Blinds & Shades, we take your comfort to the next level by offering motorization solutions for your plantation shutters. We proudly feature top brands like Somfy and Lutron to provide seamless and automated control of your window treatments. Experience the convenience of adjusting your shutters with just a click, making your life easier and more enjoyable.
Tailored Solutions for Your Needs
Every space is unique, and we understand that one size doesn't fit all. Our team of experts is here to provide you with a free consultation, guiding you through the process of selecting the perfect plantation shutters or other window treatments that suit your specific needs, whether it's for residential or commercial use, indoors or outdoors.
Choose Malibu Blinds & Shades
When you choose Malibu Blinds & Shades, you're choosing a team dedicated to enhancing your living or working environment with exceptional window treatments. Our commitment to quality, aesthetics, and innovation sets us apart. We're not just a blinds and shades company; we're your partners in creating spaces that reflect your style and needs.
Discover the elegance and functionality of plantation shutters with Malibu Blinds & Shades today. Contact us for your free consultation, and let us inspire you with creative ideas to transform your windows into a focal point of beauty and functionality.
Remember, for all your window treatment needs, Malibu Blinds & Shades is your trusted local partner, ready to make your space truly shine with the timeless elegance of plantation shutters.