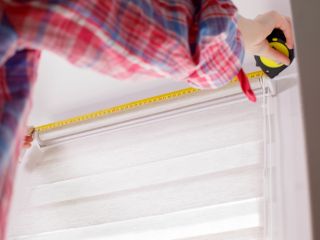 Are you in search of professional window treatment installers in Malibu who can transform your home or office with beautiful and functional window coverings? Look no further than Malibu Blinds & Shades! We are your trusted partners for all your window treatment needs, offering expert installation, repairs, and customization services.
Why Choose Malibu Blinds & Shades?
1. Professionalism: At Malibu Blinds & Shades, professionalism is at the core of everything we do. Our team of experienced installers is dedicated to providing you with top-notch service from start to finish. We understand that your time is valuable, so we arrive on time, every time, ensuring a hassle-free experience.
2. Fair Prices: We believe that high-quality window treatments shouldn't come with a hefty price tag. Our competitive pricing ensures you get the best value for your money without compromising on quality.
3. Expertise: As specialists in connected home equipment, we proudly serve Somfy and Lutron, two renowned names in the industry. Whether you're interested in motorized roller shades, automated blinds, or smart home integration, our team has the expertise to bring your vision to life.
Our Services
Installation: We offer professional installation services for a wide range of window treatments, including blinds, curtains, shutters, and shades. Our installation experts ensure that your window coverings are not only beautiful but also functional.
Repairs: Is your existing window treatment in need of repairs? We've got you covered. Our skilled technicians can diagnose and fix issues with your blinds or shades, extending their lifespan and saving you money.
Customization: Looking for custom drapes or curtains that perfectly complement your décor? Our design team works closely with you to create window coverings tailored to your style and preferences.
Explore Our Range of Window Treatments
- Blinds: From classic wooden blinds to modern vertical blinds, we offer a wide selection to suit your taste and needs.
- Shutters: Enhance your space with elegant plantation shutters or faux wood alternatives.
- Curtains and Drapes: Elevate the look of your windows with custom curtains and drapes in various fabrics, colors, and styles.
- Motorized and Automated Options: Experience convenience and luxury with motorized roller shades and automated blinds that can be integrated into your smart home system.
- Shades: Choose from a variety of shades, including cellular, woven wood, and more.
Contact Us
Ready to transform your windows? Contact Malibu Blinds & Shades today for all your window treatment installation and repair needs. We're your trusted partners in enhancing the beauty and functionality of your space.
Malibu Blinds & Shades - Your Window Treatment Experts!