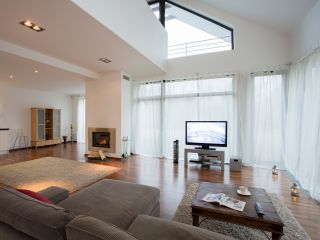 Welcome to Malibu Blinds & Shades, your premier source for exquisite draperies, curtains, and motorization solutions for your home. Based in beautiful Malibu, we specialize in transforming your windows into elegant, functional features that enhance your space both indoors and outdoors.
Service Overview:
At Malibu Blinds & Shades, we take pride in offering an extensive range of window treatment options, with a strong emphasis on draperies and curtains. Our top brands for home automation and window treatment motorization are Somfy and Lutron, ensuring that you get the best in modern technology.
Benefits of Draperies & Curtains:
When it comes to enhancing your living or working space, draperies and curtains offer a unique set of benefits compared to other window treatments. Here's why they stand out:
Elegance and Style: Draperies and curtains exude a timeless elegance, instantly elevating your interior décor with their soft, luxurious fabrics.
Light Control: Achieve the perfect ambiance by adjusting the curtains to filter or block out sunlight as needed, ensuring privacy and comfort.
Energy Efficiency: Properly chosen and installed curtains help maintain indoor temperature, reducing heating and cooling costs.
Sound Insulation: Curtains can absorb and dampen noise, making your space quieter and more peaceful.
Customization: Our custom drapes and curtains offer endless design possibilities, allowing you to match your unique style and vision.
Privacy: Curtains can provide an additional layer of privacy in both residential and commercial settings.
Versatility: They work beautifully indoors and outdoors, complementing various architectural styles.
Our Services:
Free Consultation: We offer expert guidance to help you choose the perfect window treatments for your space, ensuring they meet your aesthetic and functional requirements.
Installation: Our experienced team will ensure a seamless and precise installation of your curtains or draperies.
Design Ideas: Need inspiration? We can provide you with creative design ideas to make the most of your window treatments.